I kind of did Christmas-y photos with the horses this year, but they were last minute and not great. But still, I figured why not share them and if nothing else, bring you content that'll be sure to bring a smile!
I had initially wanted all of the horses posed near the bushes,
but once Annie got her mistletoe hat and wreath on, she took off cantering
and had a glorious time while I shouted at her.
To be fair, I should've put halters and leads on all of the horses
but I had *assumed* it would be an easy task. ha ha ha.
As you can see, Spud is the only one who cooperated.
Once I finally convinced Annie to stand, Spud was no longer
interested and refused to stand with Maizey, so I had to take what I could
get and managed to get a mare-glare from Maizey and a curious
"PUHLEASE CAN I GO RUN NOW" face from Annie.
But it didn't stop there.
Maizey realized Annie was wearing a fancy wreath and bow.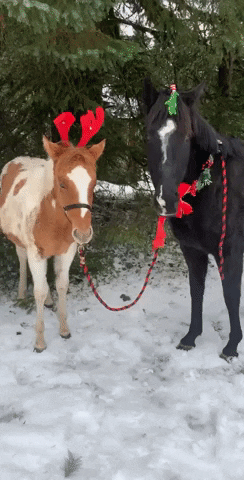 And then.... oh girls.
By this time, Spud had wandered back so I let him model for me a few more times: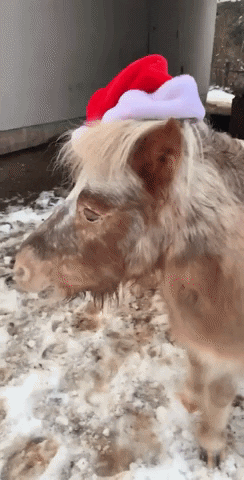 He calls this, Blue Steele.
The End.
Oh, and a late Merry Christmas and Happy Holidays to you all!!