Back when I first started blogging, there was only one star of the show - a certain ornery redheaded mare. Blogger friends may remember the lease mare I
stole
borrowed for a portion of the 2014 year and why I had leased her in the first place.
Tally-mare was a boss ass bitch when it came to jumping,
I was mostly just along for the ride.
Being that Suzie was boarded solo at the new-to-us barn, Tally was primarily leased to be a companion for Suzie. Secondary to that, Tally would also serve dual-purpose as a cool and educated english mount. The plan worked out well, as Suzie and Tally got along well enough and I was still able to ride both of them. Unfortunately, it just wasn't very cost-effective to pay board on a secondary horse that I didn't own, especially in Winter-time when I couldn't be riding anyways.
Thus, the idea of an alternate companion surfaced, as Suzie is quite a social creature who enjoys company. (The irony is that she bitches at them 24/7).
I tossed around ideas of a goat or sheep, but wasn't certain either would make viable companions being that goats are generally destructive and may not even be amicable with a horse. Plus, I couldn't guarantee Suzie wouldn't kick them in the head.
He kind of looks like a goat anyways.
Friends suggested a second horse, but with working such hectic hours and the fact that Suzie was still rideable, I didn't really want to purchase a nice young horse and have it sit idle while I worked or rode Suzie instead (and vice versa!).
And that's when I put two and two together after hungrily reading
Andrea's blog
which featured O-ren and her new job - driving. Being allured by the idea of driving, I was pretty quick to put the pieces of the puzzle together and initiated my search for a broke and sound driving mini.
The whole thing about miniatures is that a lot of people own them, but rarely do much with them. If I purchased a horse to serve as a companion, I wanted it to be able to perform and still have a purpose. Knowingly purchasing an animal that can't really serve a purpose is a tough expense to incur, especially since Suzie would be retired soon enough and I couldn't justify
two
hayburners (I say that with love). It is a reality I face since I board - once I have my own barn and property, providing a loving home to an eldery and retired horse is something I would like to do since it would be much more cost-effective in the long run.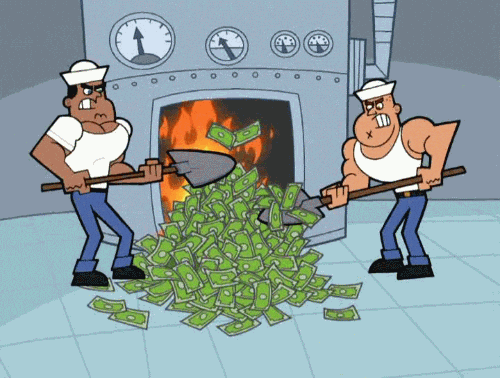 Because, horses.
The idea of a working miniature was a great compromise, especially if he would be able to do things that I could enjoy with him (since I obviously can't ride him). The board, feed, and other expenses were largely reduced due to the pint sized horse I brought into the picture and I haven't regretted it. I know a lot of horse-people strongly disagree with turning a mini loose with full-sized horses, but as they say, "My horses, my rules."
The other cool thing about having Spud is that he provides friendship and companionship in areas where life may fall short. For example, if I were to go away to a 3 day show with Annie, I don't have to worry about Suzie being alone because Spud is still there. Or if Suzie goes out to pasture again this summer, Annie and Spud will be together. I often think about Suzie's final years too, and how having Spud there will largely help in keeping everything and everyone together.
Plus, Spud is just naturally good at being a best friend. Case and point:
Synchronized BFF'ing
Honorary Warmblood BFF.
Crotchety old mare BFF.
Paint horse who thinks he's a mini BFF.
Old man Finnegan BFF.
Stud colt BFF and resident manners-teacher.
Horse show Trakhener BFF.
It has been an interesting journey in more ways than one, and I am sure it will continue to get more and more interesting as the herd dynamics change with the introduction of Annie and the possibility of Suzie going out to pasture again for the Summer.
Life gets interesting at times, so it is always nice to have him around to provide companionship no matter what happens.