It's Saturday night and I have 3 days left at this construction project, and I'm trying to keep myself busy so the days continue to pass quickly. This post has turned into somewhat of a blog-hop, thanks to L Williams over at
Viva Carlos
.
Waiting for time to pass, be like...
So thank you for the entertaining content, L - and the opportunity to share a billion gifs.
I'm happiest when...
those around me are happy
... Especially If...
it includes an exciting adventure together.
I've always wanted to...
visit Egypt, raise a foal from the ground up, have my horses in my backyard, bet on a horse race, and go back to Maderia, Portugal.
My family and I.
.. all have the same dark humor.
What situation isn't improved by making
racy jokes?
I was a terrible...
secret-keeper when I was younger.
My first job was...
at a newspaper place. I used to stuff newspapers with flyers every week and was paid $7 an hour.
I could probably eat
massive quantities of spaghetti
everyday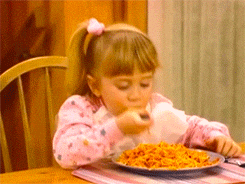 I stole...
a 30lb bag of grass seed because I purposely didn't remind the cashier it was under the cart
#doesthismakemeabadperson?
I was born on the same day as ...
Leonardo DiCaprio (Nov 11)
My all time favorite movie is...
do I have to pick only one?! I'm hopelessly in love with movies like The Lion King and 101 Dalmatians.
Sarabi is a bad bitch.
I do a pretty mean...
I actually suck at impersonations. I've been told I am pretty good at sounding like a nasally female Dr at our local ER, though.
I'm still mad..
. that I've never won the lottery.
I met my SO at..
my parent's house when I lived there. He is my brother's best friend (oops).
I always knew I wanted a ..
dog. And rats. And horses.
I'm not afraid to...
try new things.
I make the best...
Apple Pie!
I have almost no...
drive to chase after drama anymore.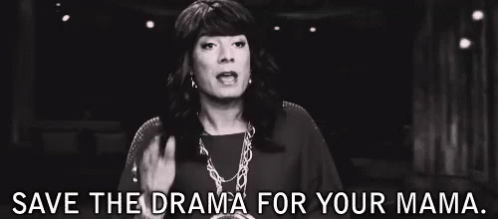 I always cry when..
an animal in a movie dies (ask me about the time I was forced to watch Hatchi), it's going to be a long (or forever) goodbye, when I'm tired/frustrated, when I feel overwhelmed... so like... all the time.
I'm (now) a
Construction Safety Officer/Supervisor
but I think...
I'm ready to retire and just play ponies.
I spent 5 years...
in Tae-Kwon-Do classes. I broke wooden boards with my feet.
I wish my folks...
didn't move away.
At 5 I was deeply in love with...
the movie 101 Dalmatians
and wanted
to have 101 dogs.
I believe if everyone...
took the time to do at least one good deed
the world would be a better place.
I can't stand...
the hustle and bustle of the city.
Whenever
a survival show like Naked and Afraid
...
is on I'll watch it.